RE1-Safe was founded in 2018 by Clifford 'Chip' Olson and created to educate commercial and business clients on conflict resolution and planning. We want to make sure our clients are prepared for the unthinkable should it happen. RE1-Safe minimizes the opportunities for such terrible events, and teaches clients on how to best deal with the event before, during, and after it happens. The guide is here to help managers, owners and tenants prepare for the unexpected and to help them learn to meet the specific requirements of the property during an emergency.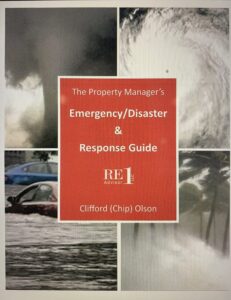 THE PROPERTY MANAGER'S EMERGENCY/DISASTER & RESPONSE GUIDE
RE 1 Wilderness Management has created an environmental and socially responsible effort to develop sustainable business on former mine sites throughout the United States – restoring ecological conditions as the foundation for recreational, agricultural and select light industrial businesses.
Why Us?
RE 1 Wilderness Management offers business management services and is an environmental land developer. We provide surface improvements on the land, conservation practices, offset CO2 emissions, and produce investment returns through revenue and tax incentives. There is a window of opportunity to repurpose idled mine lands, which in return can provide jobs and hope in the area.